Amsterdam, NL - July 19, 2021 -
Military Unmanned Aerial Vehicles (UAV) commonly referred to as drones have become the weapon of choice in modern warfare, with both state and non-state entities employing them. And because of the widespread of drones, modern warfare has gained a new dynamic and volatility as a result of increased use and improved accessibility.
The rise of drones to indispensability is unsurprising, given their high level of effectiveness, relatively low-price tag, and high degree of deniability they provide on the battlefield. Outside the United States, other countries to have a large number of drones, including major players like China, Israel, and Turkey, which are all manufacturing and marketing the technology at the same time.

Take Middle East for instance where we are witnessing large scale proliferation of drones. Despite being militarily weaker to Saudi Arabia, the Houthis have used drones to target anywhere and at any time, including the country's critical Gulf infrastructure and oil refineries. This has created a deterrent, making bombing Yemen's critical targets exceedingly risky for Saudi Arabia. Drone strikes have demonstrated that they have become the weapon of choice in modern warfare, with both state and non-state entities employing them.

Based on rigorous study of the capabilities of an UAV and the growing impact this technology has caused in military environments, Amsterdam based Market Forecast has just launched their new report "Global Military UAV - Market and Technology Forecast to 2029". According to Market Forecast the military UAV market has grown accordingly. In 2021, it was worth $20 bn, a figure hardly surprising given that about 50,000 military UAVs are already in use.

This new report aims to achieve the following objectives:
Demonstrate the importance of UAV for military applications;

Relate the concept of interoperability with unmanned systems;

Analyze and forecast the market size of the military UAV market in the US and globally
Military spending on UAV technology is predicted to rise as a fraction of significant military budgets, such as the US defence budget and China's defence budget, providing a huge potential for specialized drone manufacturers and software developers. While drones will never totally replace soldiers, in the current strategic atmosphere, this question is becoming less relevant.

Drones have certainly made conflict easier for actors. War has become easier to justify and enable now that the element of boots on the ground has been removed.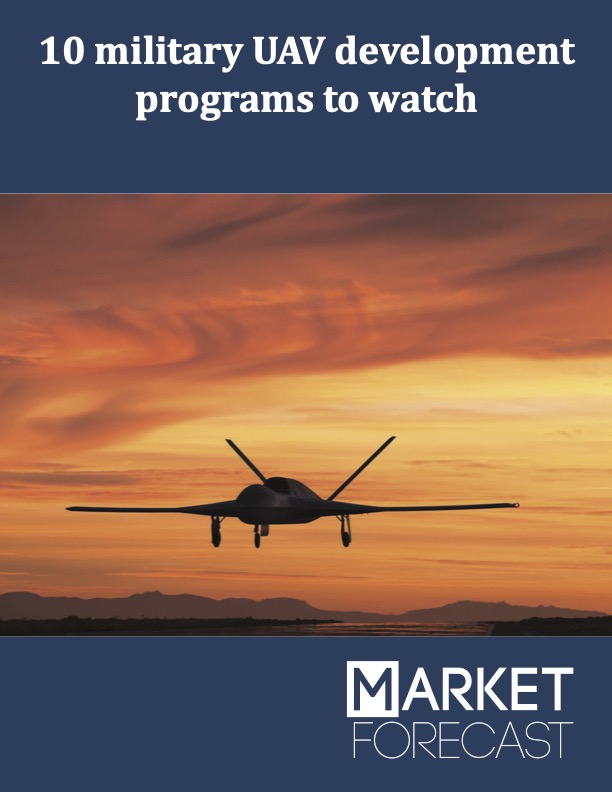 Get our free paper "10 military UAV development program to watch"