Amsterdam, NL - October 06, 2021 -
Market Forecast initiated a series of polls with the aim of capturing the market sentiment of the businesses in the Aerospace, Defense and Security sector. It will provide an insight to the business-people's appraisal of the market dynamics and trends. It is also an opportunity to share those ideas with our customers.
After more than a year since the COVID-19 pandemic outbreak, businesses gradually resurface from the downward spiral, but with 83.3% of them still feeling the impact in several areas of their operations. Supply chain risk mitigation plans that have been previously put in place have helped companies overcome many of the obstacles. However, there is definitely need for further work to be done, as around 40% of the companies still face supply-chain problems.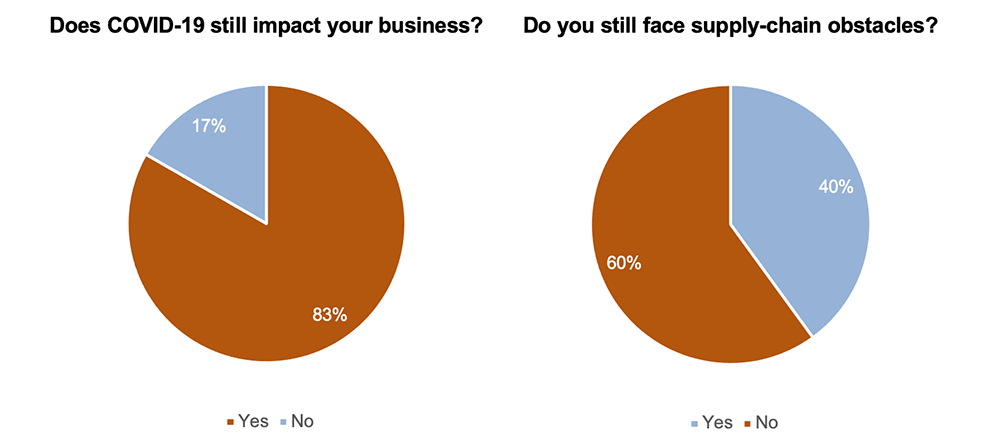 © Market Forecast 2021 - Market Sentiment Q3 2021


Productivity
Productivity has picked up pace with most of the companies having returned to the pre-pandemic levels or close to them.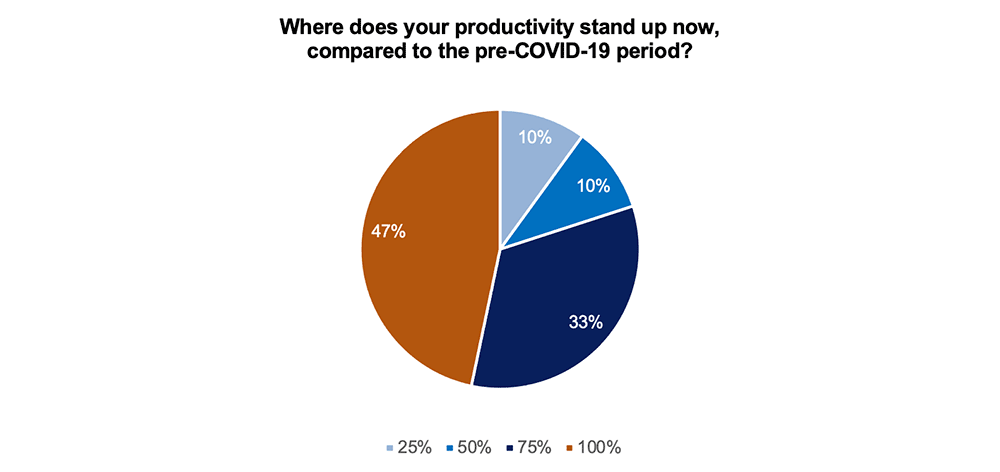 © Market Forecast 2021 - Market Sentiment Q3 2021

New wave of COVID-19
A new wave of COVID-19 variant still remains a considerable source of risk, with 43.3% worried and 36.7% partially worried about its impact, considering the course of vaccinations programs in different countries.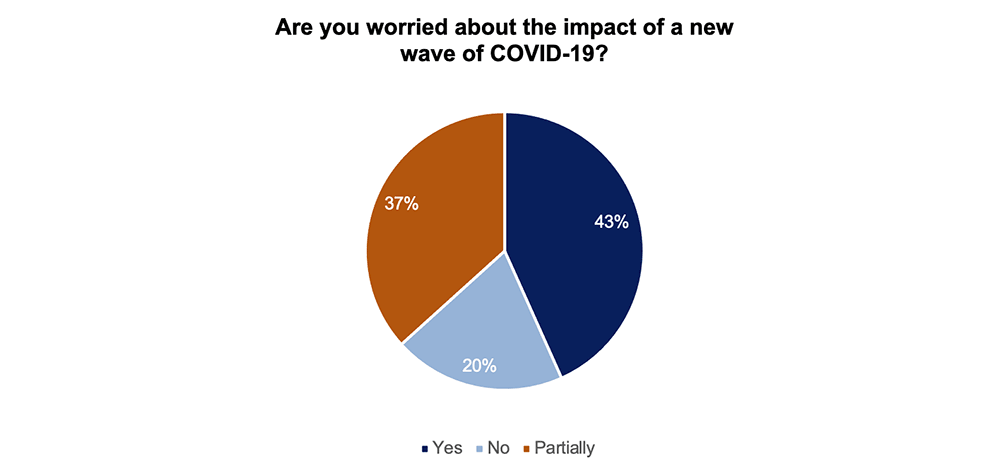 © Market Forecast 2021 - Market Sentiment Q3 2021

Robotics, automation and AI
Regarding whether the pandemic is an opportunity for the quicker expansion in the use of robotics, automation and AI, 40% of the companies agree that it clearly is. However, 46.7% are not fully confident and 13.3% do not see it as an opportunity.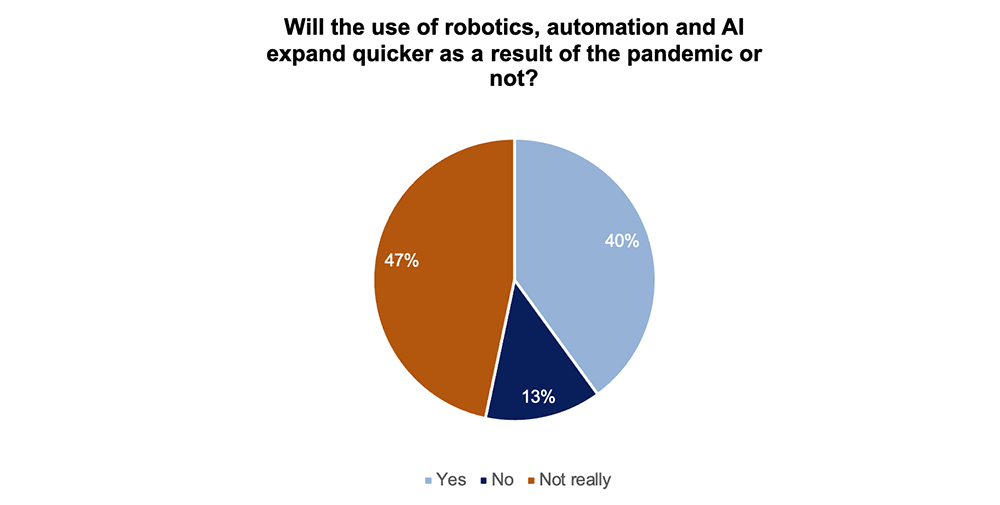 © Market Forecast 2021 - Market Sentiment Q3 2021